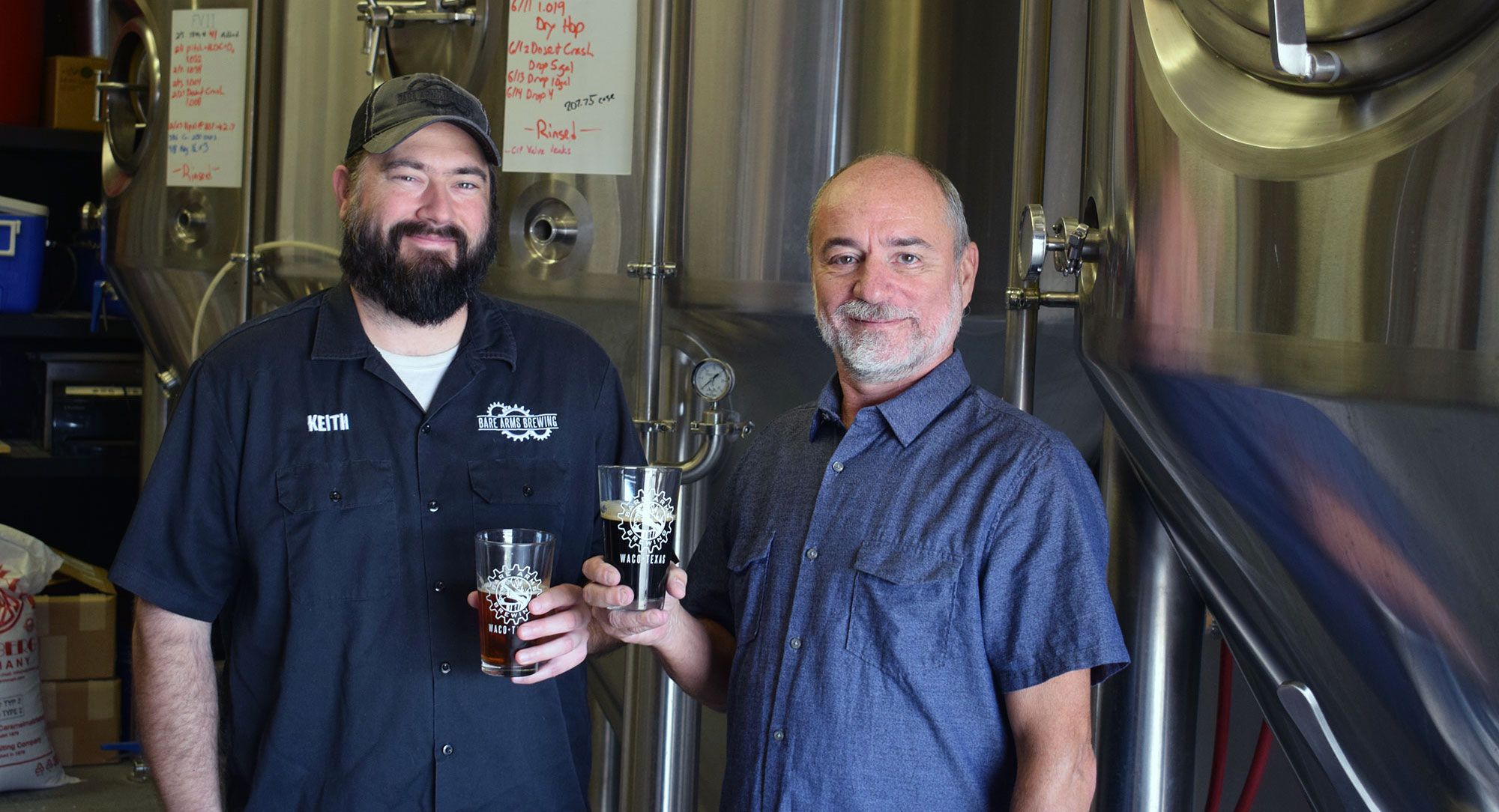 About Us
Bare Arms Brewing is Waco's 1st craft brewery and has been voted #1 by Locals Love Us year over year. We are passionate about craft beer and are always striving for that perfect pint. We honor those that roll up their sleeves, bare arms, work hard, and perfect their craft, thus our name. We offer many flagships that can be found in restaurants, and we feature seasonals, specials, and one-of-a-kinds that can only be found in our taproom. So visit us often to see what's new.
Meet our Brewers
Kevin Yackley, CEO and Brewer
A serial entrepreneur, a US Air Force Veteran, retired technologist and business executive, Kevin has been brewing for over 35 years. Kevin has been at the forefront of the biggest craft beer expansion in our country's history. He's a fully qualified beer snob!
Our History
With over 40 years of combined brewing experience, our brewers are passionate about beer – making it, drinking it, and living the culture. From the day we started home-brewing, people were interested. This was not just because the beer was good, but the culture of brewing beer itself and sharing it with others seemed to bring people together.
The interest and excitement from peers was always undeniable. Constantly we'd be asked, "what are you brewing next, what's in the fermenter, or what's new?" We definitely enjoyed home-brewing and got countless compliments. However, the compliments would often end with "you should sell this!"
After planning and research, we decided to roll up our sleeves, bare our arms, and go to work. On June 5, 2015, Bare Arms opened its doors. After nearly 5 years, Bare Arms merged with Two Rivers Beer Company to expand our footprint and continue to grow the craft beer scene in Waco, TX.